Mission and Vision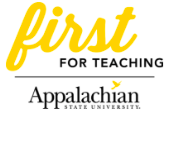 Mission Statement: The Public School Partnership (PSP) provides a beneficial collaboration between Appalachian State University and P-12 public schools in Northwest North Carolina.
Vision Statement: The Public School Partnership aspires to sustain educational excellence in Northwest North Carolina and better prepare all P-12 students to succeed in and out of the classroom.

Since 1987, the Appalachian State University Public School Partnership has developed and maintained a strong collaborative program between the university and area public schools to improve education. Members have agreed to work closely as equals for the purpose of making educational improvements in areas that are of mutual concern to the Partners. Attention is given to enhancing the preparation of teachers as well as to the continuing professional development of teachers. Shared decision making exists as members work toward educational initiatives and improvements within the Partnership schools. Members of the partnership include 14 school districts and three independent schools: Alexander County, Alleghany County, the Appalachian Academy at Elkin, the Appalachian Academy at Middle Fork, Ashe County, Avery County, Burke County, Caldwell County, Catawba County, Hickory Public, Elkin City, Mount Airy City, Newton-Conover City, NC School for the Deaf, Watauga County, Wilkes County, and Winston-Salem/Forsyth County Schools. The Partnership also consists of Appalachian's Reich College of Education, Appalachian's College of Arts and Sciences, and the Northwest Regional Educational Service Alliance (NWRESA). The Public School Partnership also partners with Appalachian's Mathematics and Science Education Center, Office of International Education and Development, and College Access Programs/Partnerships (now housed in the RCOE).


Latest News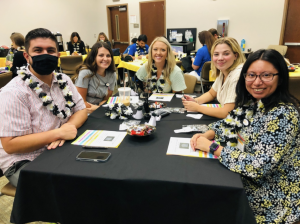 I want to welcome back all of our Public School Partners to another year of hope, promise, and investment!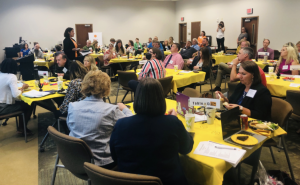 On June 14, 2022, 14 of our Public School Partnership PSUs and 6 business partners/sponsors came together to showcase unique innovation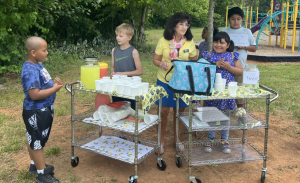 Yes, victory is sweet and the fruits of your labor can taste even sweeter when you have worked hard, planted seeds, and cultivated success.